What Payment Methods Should Your E-commerce Store Accept?
The market today has so many payment methods, making it increasingly difficult to decide which of these you should accept for your e-commerce store. Indeed, it is quite common for someone to spend hours on end trying to review different payment systems to see which one offers the best services at the lowest cost. The following is a list of the best three you should be considering especially if your e-commerce site deals with international payments.
Veem
Veem is a payment processing system that has quickly gained prominence in this niche for its reliability and low cost. Created to eliminate bank wire transfers, the company has ushered a new day in payment processing for e-commerce sites. From inception, it captured the imagination of many merchants who make regular international wire transfers.
What's more, its currency exchange rates are consistently fair and the transactions are simple and fast. To avoid exorbitant international wire transfer fees, especially when wiring money to businesses in countries like China, merchants use Veem. The payment processor is a good choice for merchants who cannot afford incessant glitches and who value excellent customer service.
PayPal
PayPal is perhaps the most popular payment-processing platform online. The most notable difference between PayPal and all other payment-processing platforms is that merchants and customers deposit and withdraw their money from different PayPal accounts separately and from their local bank accounts.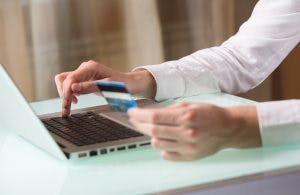 PayPal is said to be a managed bank transfer service that enjoys the trust of customers and merchants alike. This unique standing allows it to settle transactional disputes on the behalf of merchants. When working with PayPal, you pay its transaction fees when you receive and when you send money, making it an unpopular choice among small e-commerce stores that may be dealing with low-value but large volume items.
Paymill
Paymill is an e-commerce payment processing system that helps sites process credit cards, prepaid cards and debit cards securely. The company is registered in Germany and is the leading payment processing companies in many European countries, including Germany, Austria and Switzerland. While it is based in Europe, Paymill is quite popular even in other parts of the world and has the capacity to fulfill e-commerce payment needs from merchants around the world.
Paymill doesn't charge set-up fees and has no monthly or annual fees. This is why it is quite popular with e-commerce startups looking for a scalable, reliable and flexible payment processor. What's more, the process of adding debit card processing to an e-commerce site is extremely easy, often requiring a little coding that most programmers can do in a few minutes.
Whatever the size of your e-commerce site, chances are you can use any of these three top payment processors that customers already know and love. Before deciding on one, take your time, visit their websites, confirm the fees you will be required to pay, including all hidden charges and then make a decision. Your e-commerce site deserves a payment method that is seamless, easy to use for your customers and that builds confidence between you and your customers.