NewPush Partners
Trusted organizations that make a difference
NewPush aligns itself with leading organizations in cybersecurity, vulnerability management, identity management, and compliance; shares skills and knowledge, and works towards shared objectives. These partners each have valued expertise in their specific areas and we are happy to be working alongside them to deliver an improved and informed service.

CloudPath
Cloud security and solutions
Cloudpath is a Colorado-based provider of mobile device management, wireless security, and wireless solutions. The company has a security and policy management platform that enables organizations to secure networks, users, and devices. It has an Enrollment System (ES), which new devices can join with a wired connection or open SSID. Deployment can be either on-site with a virtual server, or through a public cloud-managed option.

KeyCloak
Identity and access management
A division of the multinational software company, Red Hat, KeyCloak provides open-source identity and access management solutions for modern applications and services. This makes it possible for users to secure the applications and services they require without needing to write code. KeyCloak enables Single Sign-On (SSO) and it is the upstream project for the RH-SSO product, merged with the PicketLink codebase.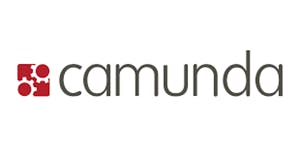 Camunda
Business process management
A German Business Process Management (BPM) company that was founded in 2008, Camunda has an open-source workflow and decision automation BPM platform. It uses a workflow engine based on the Business Process Model and Notation (BPMN) standard, and a decision engine based on the Decision Model and Notation (DMN) standard. Camunda has been listed in Deloitte's Technology Fast 500 and Technology Fast 50 Germany.
Our Customers Speak
"We have experience with many hosts, normally it takes from hours to days to get things resolved. With NewPush I get responses fast, the last being in less than 5 minutes from the time I reported it. If your business depends on a company that is responsive and cares about your up time, then I would strongly suggest that you consider NewPush."
Dave Fant
Our Customers Speak
"I have gotten many infected emails this week. The Postini software has captured them and prevented a lot of problems. Thanks for all the great support I receive from NewPush."
Shirley Crider
Our Customers Speak
"If you want a list of reasons I use NewPush, it would include great customer service, affordable fees, quick responses to my questions, and their proactive approach in assisting me to avoid common technology-related headaches. I refer my clients and my network of professionals to NewPush with complete confidence."
Todd Christensen
Previous
Next