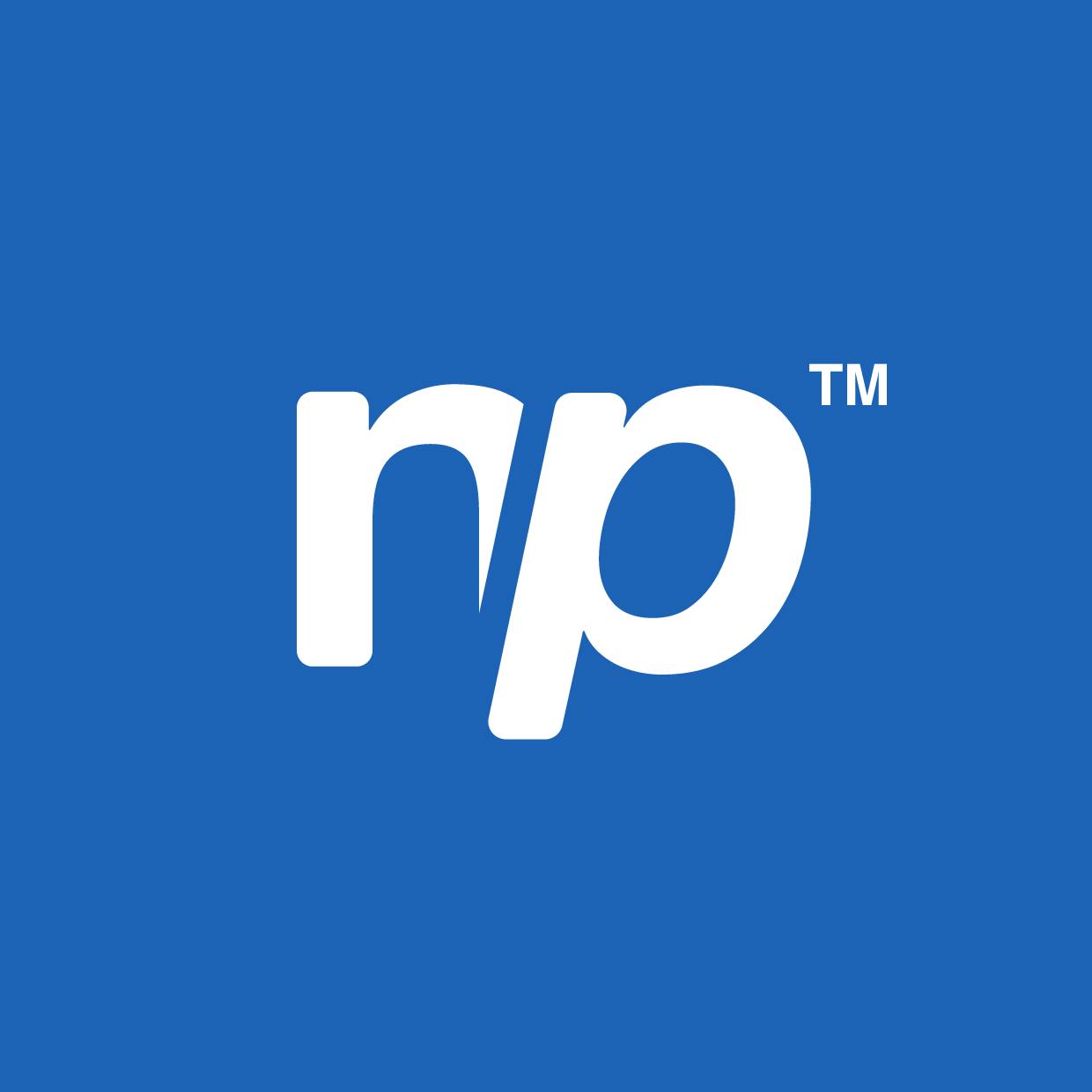 NewPush Partners
Trusted organizations that make a difference
NewPush aligns itself with leading organizations in cybersecurity, vulnerability management, identity management, and compliance; shares skills and knowledge, and works towards shared objectives. These partners each have valued expertise in their specific areas and we are happy to be working alongside them to deliver an improved and informed service.
COMMSCOPE
Now meets next
COMMSCOPE pushes the boundaries of communications technology to create the world's most advanced networks. They design, manufacture, install and support the hardware infrastructure and software intelligence that enable our digital society to interact and thrive. Working with customers, COMMSCOPE advances broadband, enterprise and wireless networks to power progress and create lasting connections.
KeyCloak
Identity and access management
A division of the multinational software company, Red Hat, KeyCloak provides open-source identity and access management solutions for modern applications and services. This makes it possible for users to secure the applications and services they require without needing to write code. KeyCloak enables Single Sign-On (SSO) and it is the upstream project for the RH-SSO product, merged with the PicketLink codebase.
Camunda
Business process management
A German Business Process Management (BPM) company that was founded in 2008, Camunda has an open-source workflow and decision automation BPM platform. It uses a workflow engine based on the Business Process Model and Notation (BPMN) standard, and a decision engine based on the Decision Model and Notation (DMN) standard. Camunda has been listed in Deloitte's Technology Fast 500 and Technology Fast 50 Germany.
CIS
Harnessing the power of the global IT community
The Center for Internet Security is a community-driven nonprofit, responsible for the CIS Controls® and CIS Benchmarks™, globally recognized best practices for securing IT systems and data. CIS leads a global community of IT professionals to continuously evolve these standards and provide products and services to proactively safeguard against emerging threats.
CCAA
​​Making Cyber ​Threat/Attack Mitigation Effective, Faster and Economical
The Center for Cybersecurity Analytics and Automation (CCAA) focuses on analytics and automation capabilities for efficient, accurate, and timely cyber-defense operations for complex enterprise information technology (IT), cloud and cyber-physical systems. CCAA's mission is to advance the science and state of the art of analytics and automation by developing innovative sense-making and decision-making techniques for automated adaptive cyber defense that offers minimal human involvement and with provable and measurable properties.
CISCO
Networking, Cloud, and Cybersecurity Solutions
CISCO is the worldwide leader in networking for the Internet. The company was founded in 1984 by two computer scientists from Stanford University seeking an easier way to connect different types of computer systems.
Cisco's networking solutions connect people, computing devices and computer networks, allowing people to access or transfer information without regard to differences in time, place or type of computer system.
Tenable
Empowering organizations to understand and reduce their cybersecurity risk
Tenable.io, the world's first Cyber Exposure platform, arms Security with the visibility to see their entire cyber attack surface at all times (from IT to Cloud to IoT to OT) and arms the CISO, C-suite and Board of Directors with the insight to focus on the issues which matter most and make better strategic decisions.
Qualys
The leading provider of information security and compliance cloud solutions
The Qualys Cloud Platform and its integrated apps help businesses simplify security operations and lower the cost of compliance by delivering critical security intelligence on demand and automating the full spectrum of auditing, compliance and protection for IT systems and web applications.
Microsoft
Empowering every person and every organization on the planet to achieve more
Microsoft is the leading producer of computer software, consumer electronics, personal computers, and related services. Its best-known software products are the Microsoft Windows line of operating systems, the Microsoft Office suite, and the Internet Explorer and Edge web browsers. Its flagship hardware products are the Xbox video game consoles and the Microsoft Surface lineup of touchscreen personal computers. The company also produces a wide range of other consumer and enterprise software for desktops, laptops, tabs, gadgets, and servers, including Internet search, the digital services market, mixed reality, cloud computing, and software development.
VMware
VMware is a leading provider of multi-cloud services for all apps, enabling digital innovation with enterprise control
Since its founding in 1998, VMware has been behind the tech innovations transforming entire industries. Today, they continue to cultivate a culture of innovation where curiosity meets execution.
VMware works to harness the next wave of innovation and solve our customers' toughest challenges through disruptive technologies, like edge computing, AI, blockchain, machine learning, Kubernetes, and more.
Brainwave GRC
Holistic visibility and control over user access to privileged enterprise data
Brainwave GRC is a leading software vendor focused on IAI (Identity Analytics and intelligence). Our mission is to help businesses to fight against fraud, data leakage and cyber risks, by using innovative analytics based GRC solutions.
Brainwave GRC strengthens the IS security and compliance by a preventive and predictive analysis of the risks to which the company is exposed, wherever the company applications and the data are located in-house or in the cloud.
Brainwave Identity GRC creates a comprehensive environment to foster collaboration between IT, risk management and internal audit teams, to better manage security and compliance.
IBM
Improving business, society and the human condition through the application of intelligence, reason, and science
IBM is a leading cloud platform and cognitive solutions company. Restlessly reinventing since 1911, we are the largest technology and consulting employer in the world, with more than 350,000 employees serving clients in 170 countries. With Watson, the AI platform for business, powered by data, we are building industry-based solutions to real-world problems. For more than seven decades, IBM Research has defined the future of information technology with more than 3,000 researchers in 12 labs located across six continents.
Our Customers Speak
"We have experience with many hosts, normally it takes from hours to days to get things resolved. With NewPush I get responses fast, the last being in less than 5 minutes from the time I reported it. If your business depends on a company that is responsive and cares about your up time, then I would strongly suggest that you consider NewPush."
Dave Fant
Our Customers Speak
"I have gotten many infected emails this week. The Postini software has captured them and prevented a lot of problems. Thanks for all the great support I receive from NewPush."
Shirley Crider
Our Customers Speak
"If you want a list of reasons I use NewPush, it would include great customer service, affordable fees, quick responses to my questions, and their proactive approach in assisting me to avoid common technology-related headaches. I refer my clients and my network of professionals to NewPush with complete confidence."
Todd Christensen
Our Customers Speak
"With the Connective Platform™ NewPush® deployed a vulnerability management solution that integrates our key security tools, and helps us enrich the data used by our SOC on a daily basis."
John McClure
Our Customers Speak
"It was the ride of a lifetime to take my company from a startup featured at Interop to become a flagship product of a multi billion dollar company. NewPush was a key partner for over 15 years, they keep securing our SaaS solution delivered to household name clients on three continents."
Kevin Coster
Our Customers Speak
"Working with NewPush® for over 10 years, we have never missed compliance targets. Using the Connective Platform™ we are able to use best of breed security technologies and automate processes."
Tim Coogan
Our Customers Speak
"Working with NewPush® in just under 3 years, we reduced our cyber risk by 95%, and the cost of our cyber insurance by 90%. More than a traditional cyber tool, the Connective Platform™ gives me full visibility on the security posture of our institutions at the executive level."
Rodrigo Loureiro
Previous
Next