Five Important Things for All PPC Agencies to Focus On
Balázs Nagy
2018-02-02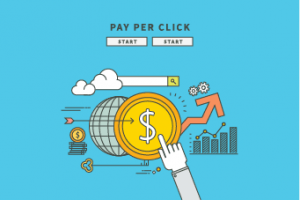 There are certain things that every PPC agency should make a point of focusing on in order to become as successful as possible. It's easy to lose sight of what's really important when you are running a business, which is why it's so important that you keep certain things in mind at all times.
When you learn which things you should concentrate on the most when running a PPC advertising agency, you will be able to serve your clients well. And the happier your clients are, the more likely they will be to keep paying for your services.
1.     Maintaining a Personal Connection with Clients
It is crucial that you put a lot of emphasis on creating and maintaining a personal relationship with each of your clients as well as potential clients. When they feel like you actually care about helping them reach their business goals, you won't have any issues keeping them. There are so many faceless PPC agencies out there, and part of what so many people want is that personal touch.
2.     Innovative Solutions
It's also imperative that you come up with innovative solutions for your clients. You aren't going to last very long in this line of work if you are just doing the same exact thing as every other agency. You'll need to get creative when it comes to helping your clients meet all of their goals, where businesses can rely on your PPC agency as a true partner. This is one of the biggest things to focus on when running this type of business.
3.     Solve Your Client's Primary Issues
If you want to run a successful PPC advertising firm, you will need to solve each client's primary issues, whatever they are. Whether your client is having issues with breaking into social media, or they are trying to figure out how to refresh their brand, it's up to you to come up with solutions. You should ask each of your clients to describe the problem they are having in a succinct manner so you'll have an easier time helping them with what they need.
4.     Make Your Website Professional and Attractive
Nobody will want to pay for the advertising services you have to offer unless you have a good-looking website that also appears professional. Make sure that you invest a decent amount of time into designing a website that is easy to navigate and is aesthetically pleasing.
5.     Communication is Key
People want an advertising agency that is good at communicating back and forth with them, so that's exactly what you'll need to provide your clients with. Make sure that you promptly respond to all queries so that none of your clients feel the slightest big neglected.
With all of the different PPC advertising companies that exist, you will need to make sure that you stand apart from the competition. As long as you put in the necessary time and effort, you should have no problems whatsoever maintaining a healthy number of clients. Pay-Per-Click advertising has become very popular over the years, so there is plenty of untapped potentials out there to explore.