There are no boundaries to data loss, it happens to companies of all shapes and sizes, from large corporations to small startups. The main issue with data loss is the fact that it can strike at any time, resulting in a domino-like effect of serious consequences for the business.
Wondering how data loss can impact your business? Below are some examples of the seriousness that a loss of data can cause for a company.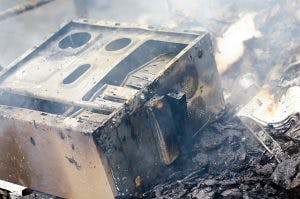 Productivity disruption
Should your organization lose data, one of the first things to suffer will be workplace productivity. Whether the loss of data has been caused by a computer hacking, network outage or failure of software or hardware, it can have a serious impact on your business's productivity, as it can take hours, or sometimes even days to get your lost data back. However, should you choose to invest in and use a professional data backup service like MySql data recovery, you can make the process of getting your company back up and running after a data loss, much easier.
Of course, one area of your business that it's less easy to fix after this kind of disaster is your reputation. In the digital world, news travels fast, so if your company ends up on the news due to its website being down or files being missing, you will have customers asking questions about what's happened, and your answers may cause long-term damage to your company. When data loss occurs, customers feel let down, because it's their private and confidential data that is on the line, as well as yours. So when your company loses that data, it puts your reputation on the line and can have a long-lasting impact on your business and its success in the future.
After a data loss event, customer loyalty is often also tarnished. You customers feel like they can't trust your business with their sensitive information, and so they choose to take their money elsewhere. Once word spreads about this, you may struggle to find new clients, which could have a huge impact on your business and its success. This is something that no one wants to happen, as it can have such a huge impact on your business's success. Of course, while you could lose customers as a result, you could also be creative and find ways to win them back, as Virgin did after their big data loss in 2017. They apologized, put better safeguards in place for data, and offered everyone affected a cheaper deal on their services.
While data losses can be a total nightmare for businesses of all shapes and sizes, suffering a data loss doesn't have to mean the end of your company. It simply means being smart about the next steps that you take, and making sure that you find ways to retain your customers and gain new ones, despite the breach in security and the lack of customer confidence in you and your brand.