4 Ways to Achieve Transparency in Healthcare
Balázs Nagy
2018-04-11
In recent years, healthcare providers and insurance plans have come under fire from criticism of every political angle. The biggest issue among patients is whether they are paying the right amount for the best quality of care; when such a large sum of money must cover medical fees, it is no surprise that they want more for their money. One of the best ways to reassure patients, and show that healthcare is looking out for them, rather than taking money from them, is to be transparent with them every step of the way. From the moment talk of costs comes into the equation, to the time they must go under anesthetic for a procedure, transparency is key.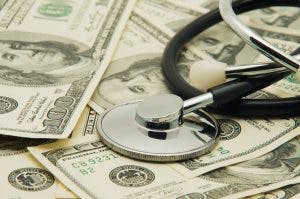 Be honest about what costs a patient may incur
A lot of healthcare providers don't sit down with patients to discuss costs before any medical processes go underway. In fact, patients are usually hit with a hefty medical bill that comes through the post a few weeks after everything has settled down. Not only can this cause stress for the patient, but can lead to a feeling of distrust between either them and the health insurance provider, or the hospital directly. As an insurer, any hidden costs should be talked about before any appointments are carried out, and hospitals should strive to give the best quality treatment for the price they are suggesting.
Let them know which medication has been used
Sometimes, a patient may not be aware of what kind of medication they have been given after an operation, or to control any health conditions. In the wake of the opioid epidemic that is sweeping the nation, there have been calls for better transparency over the medication that is issued to patients daily. Combatting this is as simple as printing out and going through proposed medical treatment with each patient to see if they are happy with it.
Go through the procedure with them
Much of a patient's anxiety surrounding medical procedures is that they are unsure of the risks and benefits that can come about from a few hours on the operating table. They might not know which aesthetic is going to be used, or what exactly is going to be done to their body during the operation. Although sometimes knowing these facts can cause patients to panic, most of the time it is healthier to let them know, so that ambiguity can be removed from the process. Often, visiting trusted professionals like Rishin Patel Insight will make it easier for doctors to soothe any worries if a patient is aware that they won't be in any pain.
When a patient is confronted with challenges in their health, they may often feel as though there is only one hospital or healthcare provider to turn to. Although initial appointments will usually have to be made at the local center, patients can still choose who they would like to see for any future appointments in areas such as physiotherapy or mental health therapy. Showing them that they have a choice in who they can see allows you to offer them the best care and support they need, rather than having it chosen for them.