NetApp SAN default gateway setup
DataOntap is a FreeBSD based operating system built by NetApp. However, most of the command line interface commands differ from the usual FreeBSD commands. When a new NetApp installation is performed, or a NetApp migration is needed, typically the IP address needs to be changed, as well as the default gateway. The first step before changing the network configuraiton is to check if the current configuration, and capture it in case you need to back out of the migration. The following paragraphs show how to check existing configuration, and how to set the new gateway.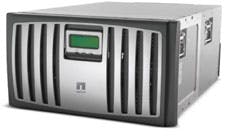 Show NetApp SAN network config
To print the current network config, run:
To set a new network IP, run:
Where is your network interface name, and is the new IP of the NetApp.
Show NetApp SAN route config
To print the current routes, run:
Setup NetApp SAN default route
Delete NetApp SAN current default route
Add NetApp SAN new default route

For example, if the fedault gateway is 192.168.1.1:

For more information about our SAN support, look at NetApp SAN.